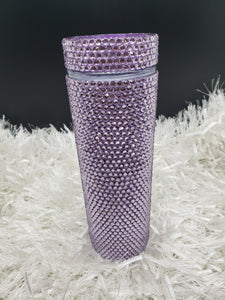 Acrylic, double-wall tumbler with hand placed resin or glass rhinestones in your choice of color . Tumbler comes with or without name. 
Good - Resin Rhinestones (will provide some sparkle)
Better - Glass Rhinestone (will provide great sparkle)
Best - Swarovski Crystals (will provide brilliant sparkle; available by custom quote only.